Home
LINKS TO OTHER SITES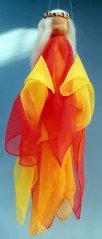 From this page you can find links to other useful sites I have discovered in my 'travels'. They are mainly to do with Steiner but there is a page of general homeschooling links as well. These will be useful for someone just starting out in homeschooling.
Just click on the links below to be taken to the various sections. I am always adding to these links, so check back often :)
LINKS
Books

A list of useful books and where to buy them.
General Supplies

Paints, crayons, modelling beeswax, toys etc.
Steiner Websites

Various websites which I found useful in gaining an insite into the Steiner method.
General Homeschooling

Not Steiner, but some excellent general homeschooling advice for those just starting out or considering homeschooling.